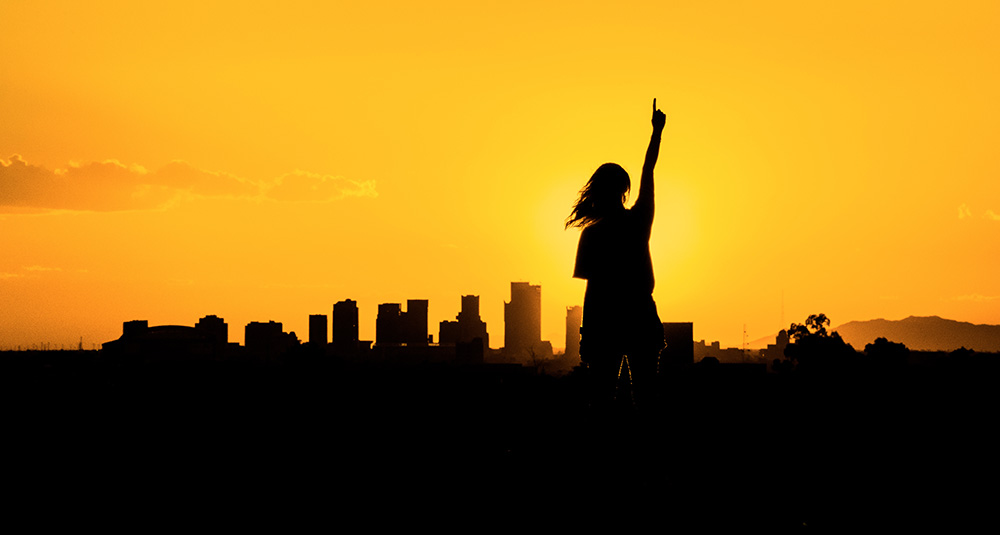 Faculty resources
The School of International Letters and Cultures is happy to offer several services to its faculty, students and staff. The available services are displayed on this page.
Click on the relevant service to either
obtain further information or to submit the appropriate service

request form.
Administrative
Business meal forms
We need itemized receipts, the tip should be no more than 20% of food items and no alcohol should be on the receipt
For independent contractors (e.g., editors, translators, etc.) or any non-ASU affiliate who performs work for SILC, an "independent contractor checklist" form must be completed. Please see Melissa for the form and instructions.
Personnel processes
This site has information on promotion and tenure process, tenure portfolio prep, approval for academic appointments and hiring instructions for faculty.
COVID-19 information
Latest COVID-19 updates
The health of the Sun Devil community is a top priority at ASU.
The ASU Health Services website is Arizona State University's official source of information about the novel coronavirus and important tips and precautions you can take to stay healthy. This website is updated regularly with information about the Novel Coronavirus affecting the ASU community. The Centers For Disease Control and Prevention has the most up-to-date information about the status of the novel coronavirus in the US.
For information about teaching and learning remotely, please visit the Provost Office webpage.
Learning Support Services
Useful information and links
One button studio
This video studio, equipped with a high-definition camera and green screen is set up to allow faculty and students to quickly produce high-quality video materials that include elements such as still images, presentations, documents or clips for face-to-face, hybrid, and online courses. Students are limited to 15-minute blocks of studio time that must be reserved via their instructor. Faculty may reserve multiple blocks of 30-minute recording sessions. In order to ensure efficient use of this facility, we ask that patrons come rehearsed and prepared to record. This space is available to faculty and students, including TAs and faculty associates. Onsite support is available during LSS hours of operation.
Course video toolkit
Follow this template and record yourself in our one-button studio to create a promotional video for your course!
Marketing and communication resources
Travel
Car Rental
The use of a rented vehicle must be pre-approved by the ATO during the Trip Request process. Furthermore, before renting the vehicle, the renter must have attended defensive driver training and then complete and submit the driver authorization form and copy of driver's license to OHR Recruitment & Selection, in accordance with EHS 119 "Motor Fleet Safety."
Travel funding request and concur travel
You may now submit travel funding requests for the 2022–2023 academic year to your faculty head. The deadline to apply is Sept. 21 at 5 p.m.
Faculty Heads will review and prioritize the travel requests for their respective language area. Travel funds are only approved for presenting papers at professional meetings. Priority is given to those who have research/publication as required parts of their workload. Faculty members who have their own research or start-up accounts may not receive the highest priority for travel funding and are encouraged to use their own accounts.
*Note travel must be completed by June 30, 2023. Travel not completed by this date will be charged against the following year's request for funds and reimbursement will be contingent on the availability of funds.
If you have any questions, please email Mark Brantley and Melissa King.
Supplemental travel information form
International travel form to be used when requesting approval for your trip. International travel no longer requires Provost approval, but still needs written Dean approval in advance for all faculty and staff.
If students are traveling, please follow the guidelines as posted on the travel guide website https://cfo.asu.edu/domestic-travel-guidance.
If you have any questions or need assistance, please feel free to contact Melissa King at Melissa.S.King@asu.edu.